Manish Rathore meets the city's Shahrukh Khan fan number one
I first called on Vishahrukh a few years ago to find out more about his craze for Shahrukh Khan. I was greeted with the mobile caller tune pyar hota hai diwana sanam…that lilting song from the blockbuster film Dilwale Dulhaniya le Jayenge (DDLJ) starring Shahrukh Khan.
I knew then that I had called the right number that belongs to Lucknow's Shahrukh Khan fan number one.
Locating his house was not difficult either as all the cars parked outside his home are pasted with posters of Shahrukh's current film releases. This is true of the front face of his three story house as well.
On the ground floor is an office called Shahrukh Force. This is the name of Vishahrukh's company which is a fairly successful homeopathic business.
In this quaint home, I was told that Vishahrukh was born Vishal Singh in village Madho Ganj, Hardoi district where he had sold milk. He saw Shahrukh Khan for the first time in the television serial Circus. He fell in love with the actor's way of speaking and mannerisms in Fauji and Dil Dariya as well. After watching Deewana in 1992, Vishal changed his name to Vishahrukh.
It was the strength that his love for Shahrukh gave him that helped Vishahrukh to cure himself of the cancerous growth in his kidney.
After that there was no looking back. Today Vishahrukh is sure that whatever success he has in life is due to the positive energy that he receives from loving Shahrukh Khan.
It is the strength of this love that made him woo Ruchi, his lovely wife like Shahrukh does in Deewana. and made Ruchi's family fall in love with him like Shahrukh does in DDLJ. He has named his children Raaj Aryan after Shahrukh's son Aryan and Simran which is the name of actress Kajol in DDLJ. Both are beautiful children and a joy to meet.
Before meeting Vishahruk h's family, I had doubts as to how one lives with a person who is so obsessed with a film star?
But Vishahrukh has the full support of Ruchi who respects Vishahrukh's dewaangi or obsession and that is rare and inspires much admiration and respect.
I got a lump in my throat when I heard of Vishahrukh's first meeting with Shahrukh in Mumbai. After his wedding he drove more than 1,300 km with his wife from Lucknow to Mumbai on their honeymoon. He had to wait for over week in Mumbai and the couple ran out of money and threatened to end both their lives if they were not able to meet Shahrukh!
Vishahrukh will never let go of his relationship with Shahrukh because he believes that his love for the actor constantly guides him towards all that is good in life. Over awed by Vishahrukh's faith in his love for Shahrukh, Anupama Chopra author, journalist and film critic includes this information in her best selling book King of Bollywood.
It is my prayer that one day Vishahrukh is able to fulfill his dream of making a multiplex for the sole purpose of screening only Shahrukh Khan films in the city.
A Sucker for Love Stories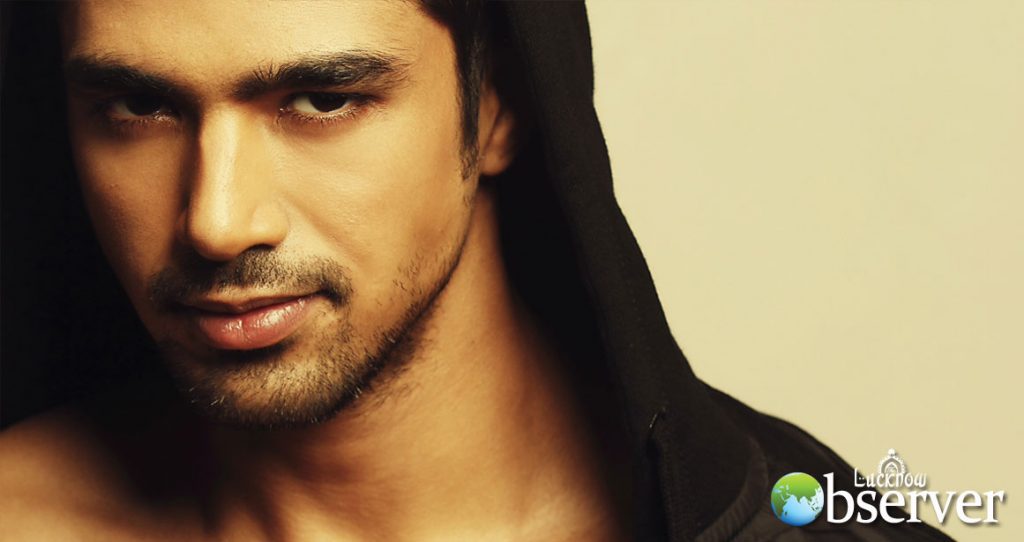 Out of the delicious crop of new comers to hit the silver screen in recent times, 26 year old Saqib Saleem and 12 year old Partho Gupte stand out as the most entertaining.
It was a treat to see both of them feature in the same film called Hawaa Hawaai that released recently to some rave reviews.
In an exclusive interview with The Lucknow Observer, Saqib says that he has visited Lucknow once.
Saqib is Lucknow in any way responsible for your natural poise and diction on screen?
I have only been to Lucknow once in my life but I have relatives there who visited us in Delhi during our school vacations. The way they talked to elders was always very fascinating. Besides that I have read the Quran-e-sharif a lot of times.. So my Arabic and Urdu are pretty good.
How would you describe your life at the moment?
I am in an exciting phase of my life both professionally and personally. According to me this is the golden era of Hindi lms…and a great platform for actors like me. So many different kind of lms are being made…Expect announcements about all of them soon.
What is special about each of the films you have done so far?
That they have been content driven films. All of them have received critical acclaim as well as the producers have made money. That is something to smile a lot about.
What is it that you look forward to doing most on screen?
I want to do an action film..and yes I am a sucker for love stories as well.
What kind of work are you doing at the moment?
I am doing the sequel to Mere Dad ki Maruti and starting an action love story.
Do you also dream of making changes in life through your work in cinema?
In all honesty no. I just don't want to preach anything. I just want to act. Because acting is not work for me but it is my passion.
Cinema is such a powerful medium of communication how would you like to see it used to entertain as well inspire?
By making lms like Lunchbox, Shahid and Hawaa Hawaai that entertain as well as have great content value.
His dad saw something in him!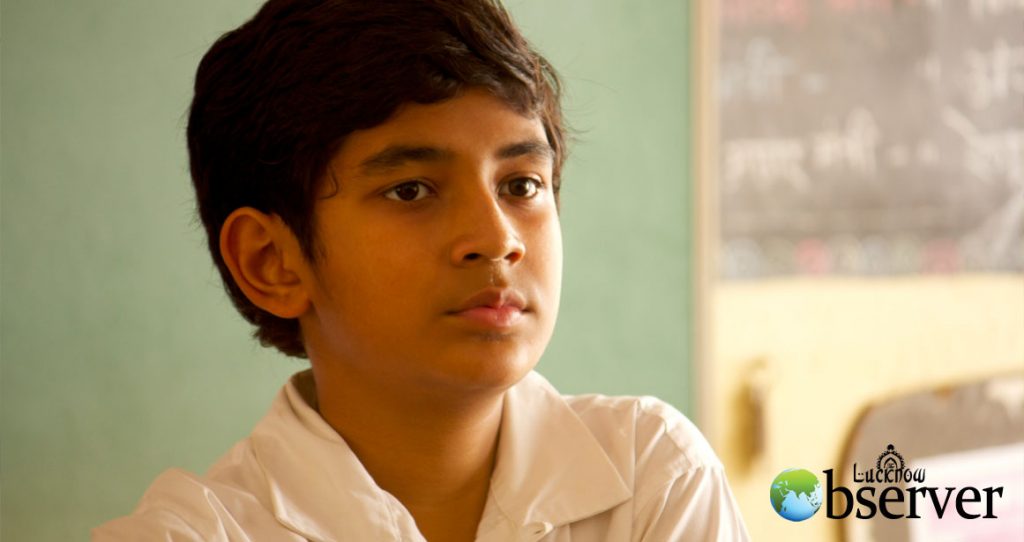 He is just 12 years old but actor Partho Gupte gives another sparkling performance In Hawaa Hawaai. He has already bagged a special award from Filmfare, a Screen Award and best actor award at Germany's Shlingel Film Festival for his debut film Stanley ka Dabba released in 2011.
Partho when did you realise you love to perform?
I think from when I was quite young, I used to enjoy reading aloud, reciting poetry, taking part in school plays…so I think from way back I have enjoyed expressing myself in one way or another.
Is acting what you want to do for the rest of your life?
No I want to make films, I want to write better, also I am interested in marine life and other wildlife so maybe something in that eld also.
What would you say to other school children who want to act but must also study?
Acting you can do your whole life but studying comes once. I also want them to know that I never miss school to be with dad. We always do it on holidays or in vacation so I never compromise studies for acting.
How do you juggle performing with studying?
I don't! It's either, or. When school is on it is just school. Shoots are only in the holidays.
Talk a little about your characters in Stanley and in Hawaa Hawaai?
Stanley is a more fun and easy going character while Arjun, my character in Hawaa Hawaai is more serious, more focused and positive.
How much are your parents responsible for your presence in cinema?
My dad is because he saw something in me!
What are you doing next on stage, on screen?
Nothing at the moment.