The Festival Of Joy & Peace
Uttam Singh
December has come again and the air is filled with joy and festive mood. What is there which changes the mood right from the beginning of the month? Yes, you guessed it right, it is CHRISTMAS, the birth celebration of Lord Jesus Christ. Advent season bangs December every year that witnesses musical programs, nativity plays, special worships, carols, Christmas trees, cakes and of course lots of shopping.
What makes Christmas such a huge festival which is celebrated almost all over the world. The God had created a beautiful world and enriched it with all good things for His people but in due course, evils emerged among them and they indulged themselves in sins. God sent several prophets to warn the people but they did not give an ear to them. In the process, He sent Jesus who was born in a humble family to live like common man and understand their problems and teach them about the God's plan of redemption from sins. There have been many prophecies in this regard in Old Testament which were fulfilled when Jesus incarnated.
As the Holy Bible says, Jesus Christ, was sent to this world to take away our sins and for this, he gave his life on the cross.
The story of Jesus' birth is simple and well known to all. Joseph, a humble carpenter lived in the city of Nazareth who was engaged to Mary. Both Joseph and Mary were living a righteous life and had good reputation in the society. One fine night while Mary was at her home, an angel appeared before her and said, "Hail, thou that art highly favored, the Lord is with thee; blessed art thou among women." Mary got scared but the angel continued, "Fear not, thou shall conceive in thou womb, and bring forth a son and shall call his name Jesus." Joseph also saw an angel in dream who told him to bring Mary to his house as the son in her womb was from the God Himself. Thus Joseph brought Mary to his house who had become pregnant by then. Following the orders of Augustus Caesar, people were required to enroll themselves for census in their parental city. Hence, Joseph and Mary went to Bethlehem of Nazareth. Due to heavy rush thereat, they could find a place to stay only in a stable where Jesus was born. Since Joseph and Mary did not have any facilities thereat, baby Jesus was kept in a manger among the cattle. A carol defines it beautifully,
"Away in a manger, no crib for a bed,
The Little Lord Jesus laid down His sweet head,
The stars in the bright sky, looked down where He lay,
The Little Lord Jesus asleep on the hay."
Meanwhile, three wise men also known as Maggie, from eastern countries came in search of Jesus as they had read the prophecies of His birth in the books and were guided by a shining star which led them all the way and stayed upon the stable. They bowed before baby Jesus and offered him valuable gifts. Few shepherds also saw a group of angels coming from high who were singing in praise of Lord God and they told them about Jesus' birth.
"Hark the herald angels sing Glory to the newborn King! Peace on earth and mercy mild God and sinners reconciled"
Joyful, all ye nations rise join the triumph of the skies With the angelic host proclaim: "Christ is born in Bethlehem"
Hark! The herald angels sing "Glory to the newborn King!"
This is the brief story of Jesus' birth. Since, Christmas is recognized as a festival of joy, happiness, faith and hope, it is celebrated very enthusiastically. Christmas celebration and decoration includes few specific things which are as under: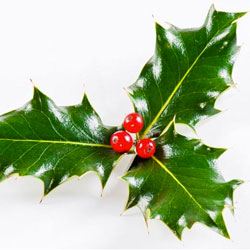 Holly leaves: Some scholars believe that the name Holly was derived from the word 'Holy'. The famous 16th century botanist William Turner, known as the "father of English botany," referred to holly as the "HolyTree." It is also called "Christ's Thorn" throughout various parts of Europe. Other scholars maintain however, that the word Holly can trace its roots to an Indo-European word meaning "prickly" or 'to prick'. The holly bush is an extremely hard shrub which has about 400 species. The sharp-toothed edge of the holly leaf reminds Christians of the crown of thorns with which the soldiers mocked Our Lord during His Passion. It is used to decorate in memory of forthcoming days of Jesus' life.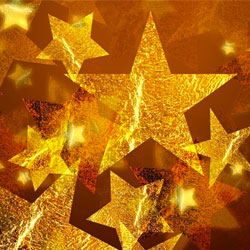 Star: When the Wise Men appeared before King Herod in Jerusalem, they asked, "Where is the one who has been born king of the Jews? We saw his star in the east and have come to worship him." Almost all Christians hang a star at the top of their house which can be seen from far. Hanging a star at house means that their house is the place where Jesus is born and in depth it means the heart of inhabitants of the house must be the place of Jesus' birth.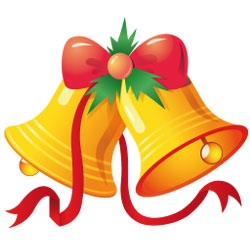 Bells: Bells have long and an intimate association with Christian churches. In every part of the country, their ringing can be heard every Sunday, and throughout the rest of the year for various religious celebrations – one of the most significant time is that of Christmas. It comes as no surprise that these bells are a familiar symbol during the holiday season. The ringing of bell denotes happiness as such bells are a part of Christmas decoration.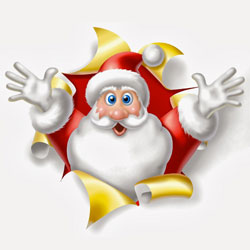 Santa Claus: The name Santa Claus is the English form of the Dutch name for St. Nicholas Sinterklaas. Though the modern Santa Claus is associated with a world of fantasy, the historical St. Nicholas was a godly man known for his charity and generosity. He was born in the 3rd century to wealthy Christian parents in Patara (a harbor city in modern day Turkey). As an only child, he was raised with great affection and special attention, however, when Nicholas was still a young boy both of his parents died. This loss instead of turning him away from God drew Nicholas closer to Him. Nicholas was left with a large inheritance and decided that he would use it to honor God. He started helping poor with food and money without showing his identity but later on it was revealed on people so he developed such a good reputation in his region that he was chosen as Archbishop of Myra (a harbor city just south and east of Patara) when he was in his early 20s, an indication that he must have demonstrated wisdom and maturity beyond his years. The appearance of Santa Claus or 'Christmas Father' is a concept of Nicolas.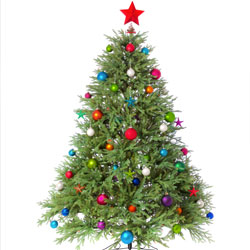 Christmas Tree : Christmas Tree is an essential part of Christmas decoration but its actual concept or connection with Christmas is not clear. There are several theories about it but they are not widely accepted. However, in the Holy Bible, God compares himself to a tree. He says, "I am like a green fir tree; from me is thy fruit found" (Hosea 14:8). Christ is the fruit given from God Almighty. Moreover, God wants His people to live fruitful life as per His commands hence Christmas tree.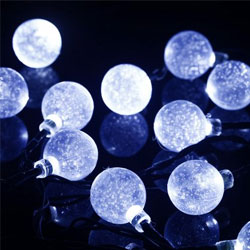 Lights: Houses are decorated with lights because regarding the birth of Jesus, the Gospel of John says, "Light has come into the world." Jesus himself said, "I have come into the world as a light, so that no one who believes in me should stay in darkness." Surely, it is appropriate that our Christmas celebration be filled with light as we celebrate Jesus, the "light of the world."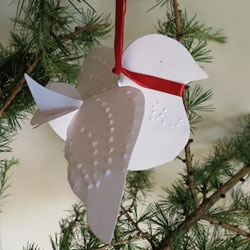 Doves: The dove has long been viewed as a symbol of peace. Surely, the concept of peace is relevant to Christmas. Jesus was born into the world to bring peace between God and mankind. Consider the words of the angels to shepherds on the day of Christ's birth, "Glory to God in the highest, and on earth peace to men on whom His favor rests."
Lucknow also becomes enwrapped in Christmas mood. Churches and other institutions arrange different programmes which include carol singing, church decoration and nativity plays. Markets, specially Hazratganj, the heart of the city gets beautifully decorated. All the shops wear a new look with special seasonal offers to their customers. Many vendors are seen on roads and streets disguised as Santa Claus, distributing small gifts and chocolates to children. Santa beard and caps can be seen being sold at every nook and corner. The pleasant season adds taste to the festival. Many churches, especially St. Joseph Cathedral at Hazratganj and St. Paul's Church in Cantonment area prepare huge and beautiful Christmas scenes of stable which include idols of Joseph, Mary, Baby Jesus, shepherds, angels, wise men, star, cattle etc. It remains for whole Christmas week i.e. up to 1st of January as a mark of entering into a new calendar year. Every evening huge crowd can be seen gathered to enjoy it.
Special carol worships are arranged. Anyone, irrespective of caste and creed can attend these worship gatherings at Epiphany Church and Central Methodist Church in Lalbagh, St. Peter's Church, Charbagh, ABC Church at Alambagh, St. Joseph Cathedral, Hazratganj, Holy Redeemer Church, Alambagh and Methodist Churches at Daliganj and Ganeshganj. A combined Carol worship of all churches is organised at All Saints' Garrison Church, Cantonment, Lucknow.
Carol groups from different churches and organizations do door to door singing in night to spread the message of Christmas. People wait for them and welcome them even in odd hours of night.
On the intervening night of 24th and 25th December, midnight worship is arranged in the churches wherein large numbers of devotees are seen to witness the auspicious occasion. Thereafter on 25th December special Christmas worship takes places in churches.
Lucknowites, being known as most hospitable people, expect their friends to visit their house during the Christmas week and join them in their merriment. Lucknow is known for preserving its traditions, therefore the festive mood during Christmas is still very much alive here and lots exchange visits, fun and sports activities, fetes, singing, eating, picnics etc. are still observed here which are not confined to just Christian community but people in general relive the mood and rejoice.
Writer is a Bank employee and deeply interested in the cultural history of Lucknow
(Published in The Lucknow Observer, Volume 1 Issue 9, Dated 05 December 2015)